Would you like to get inspired on how to use analytics during the Talent Review Process? Register for the Talent Review Mondays, organized by HR Wheelworks, in collaboration with TalentLogiQs.
After these four sessions, you will be inspired to: 
increase the objectivity and transparency of the talent review outcome
improve the quality of Talent Review decisions 
simplify the career dialogue between the manager and employee 
address the very specific needs of each employee involved in this process 
We will guide you with scientific literature that will further deepen your views on talent management and talent review.
The 4 sessions will take place each Monday morning from 8:30 to 10:00.
Participation fee: 160 euros for the 4 sessions.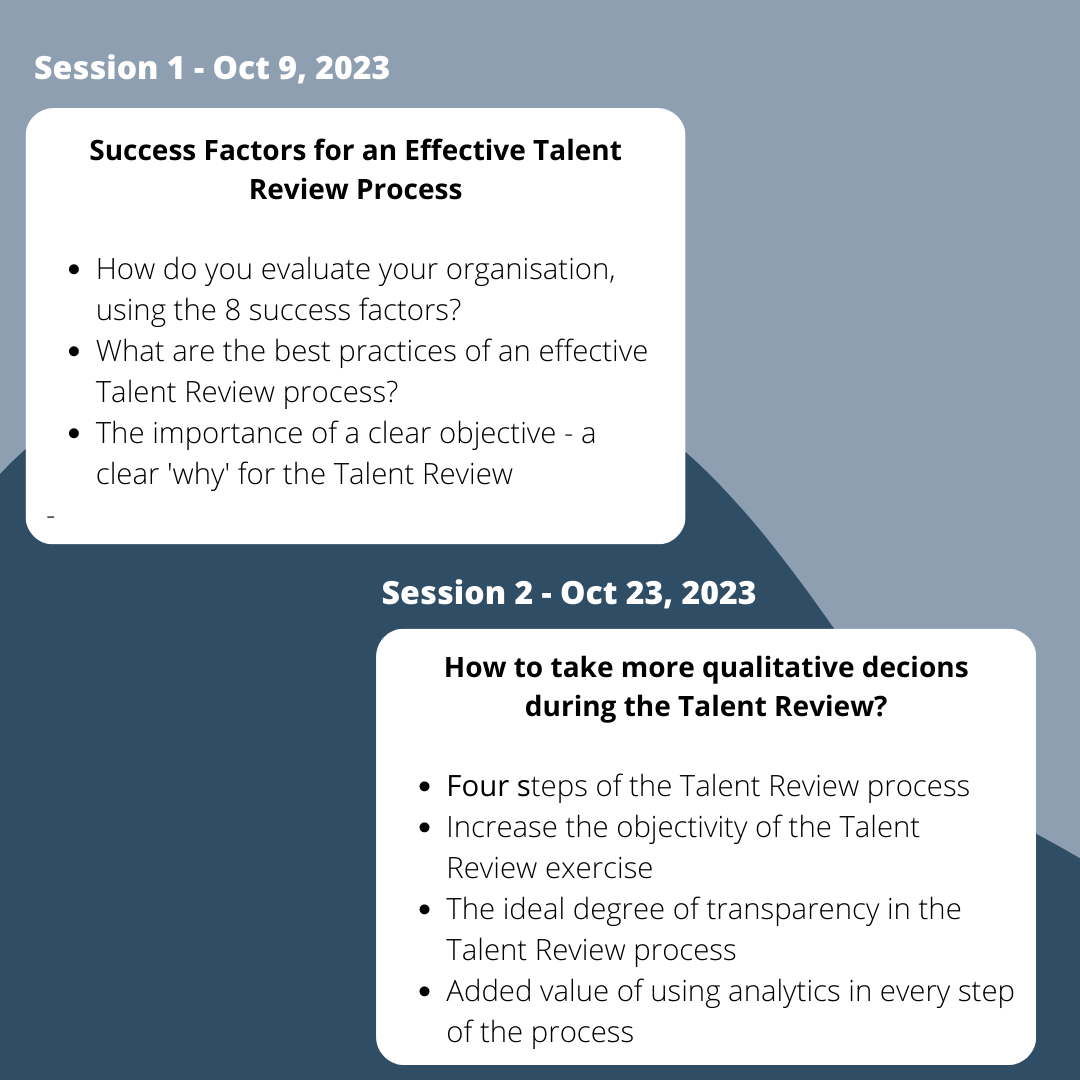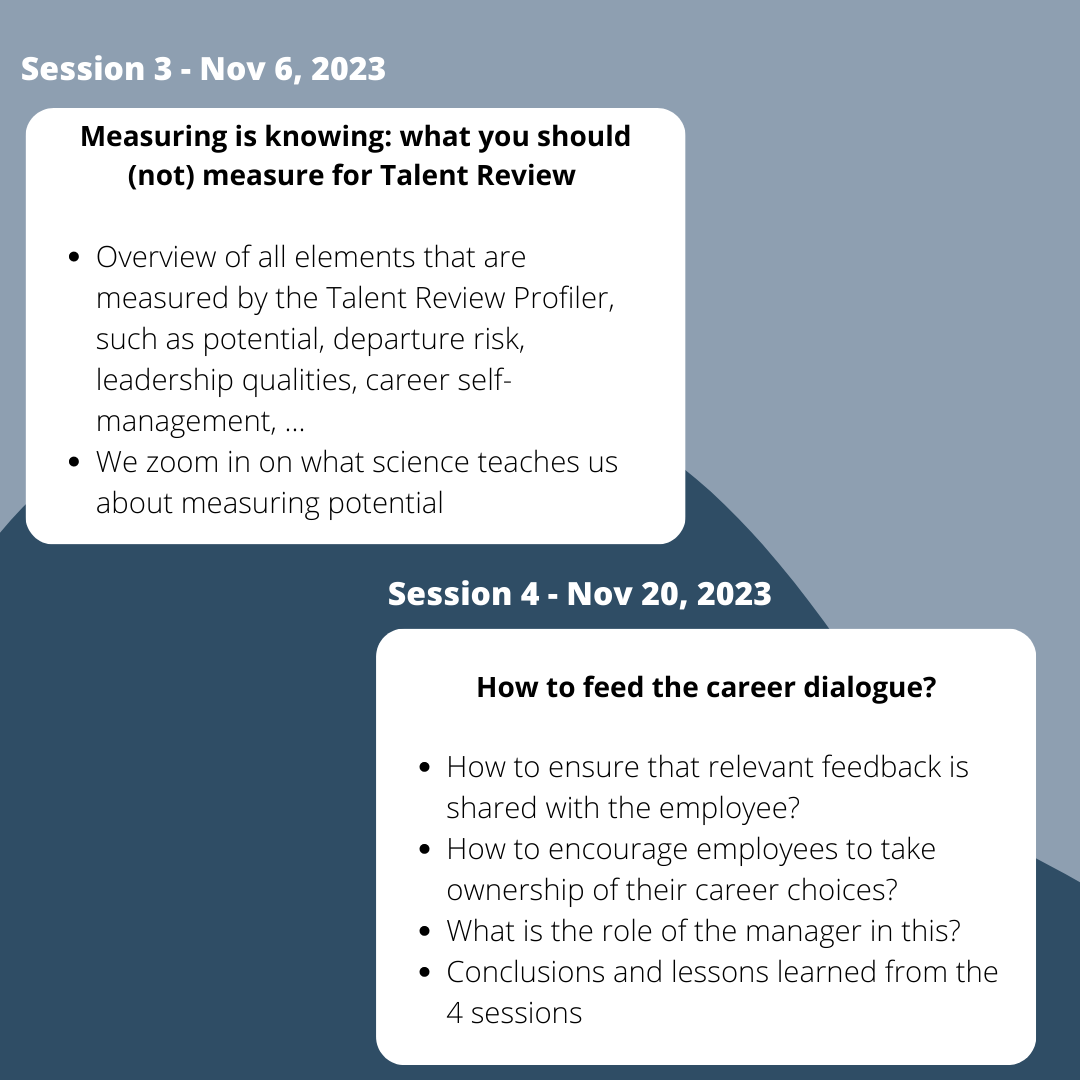 These 4 sessions are structured in such a way that you can extract maximum information for your organization. That's why we ask that you prepare before each session. This may involve completing a short survey, reading an article or watching a recording. Given that the sessions build on each other in terms of content and you get the opportunity to build a network around this theme, we strongly recommend that you participate in all 4 sessions. After all, it is about shaping a joint learning trajectory in which input and exchange are important. An option may be to alternate with a colleague and inform each other. 
Who are the participants?
HR directors, Talent Managers and HR business partners, in any organisation
launching the Talent Review and willing to broaden their knowledge
already familiar with the Talent Review process and looking for ways to increase transparency & objectivity 
Facilitators
Ingrid De Backer, Talent Management Consultant, owner HR Wheelworks
Lesley Vanleke, co-founder TalentLogiQs
Dr. Wouter Van Bockhaven, co-founder TalentLogiQs.